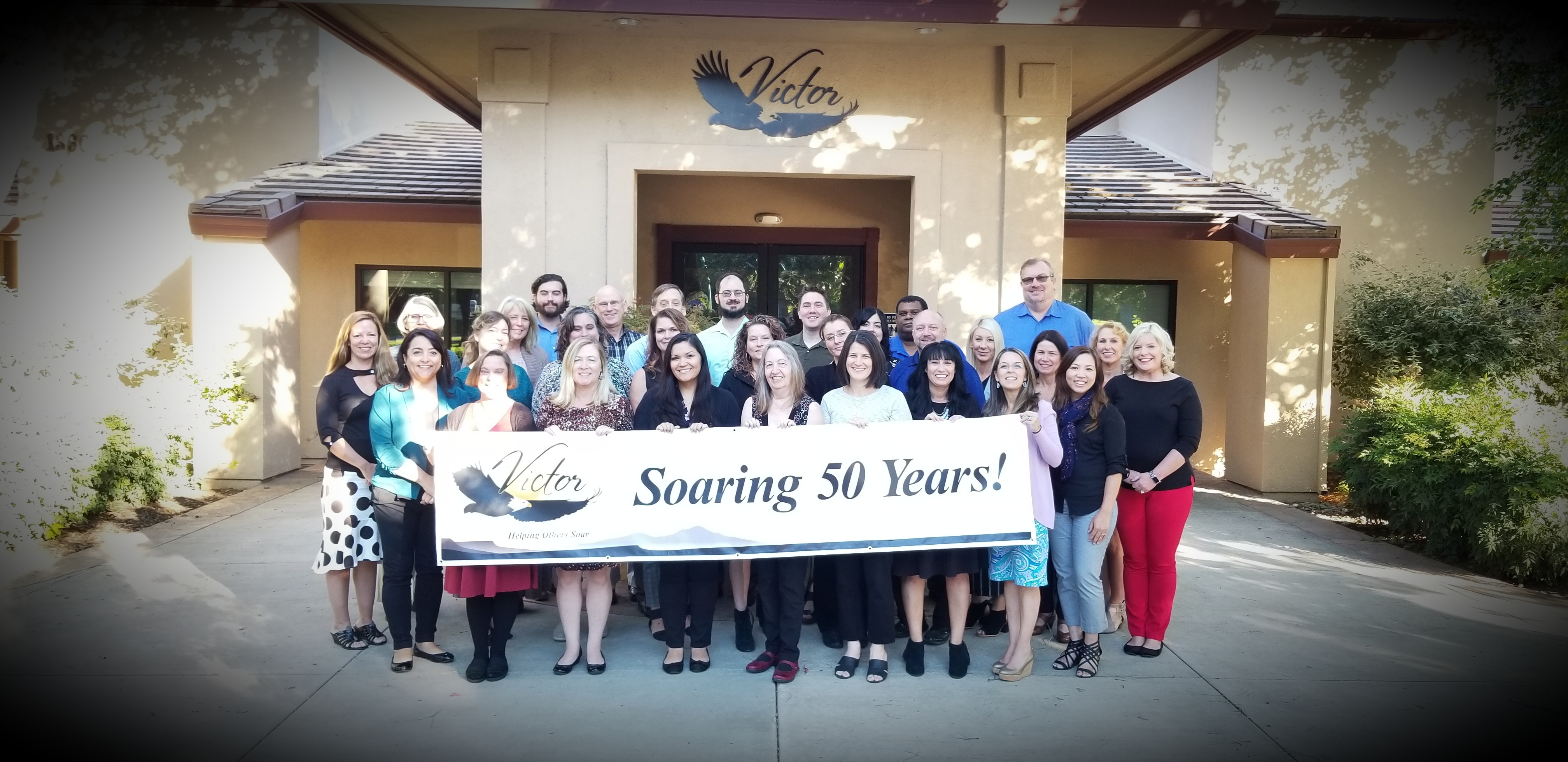 ---
Celebrating an organization's birthday is a very special occasion. It's even more special when the organization hits the big 5-0. Victor hit its big 5-0 this year- so this fall, everyone agency wide celebrated Victor's 50th birthday!
It's incredible to think that for the past 50 years Victor has stood beside thousands of families, giving them hope that their children, as well as themselves, could succeed in life. All of this is possible because a 10-year-old turned his fear and pain into a mission that would inspire so many to either work with us or help volunteer.
As with any big celebration, you usually take time to reflect on how far you've come, so let's take a trip down Victor's memory lane!