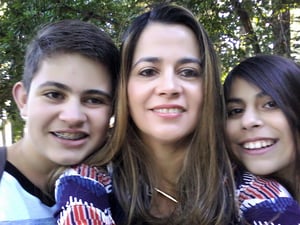 Susana Cordero started working at Victor Community Support Services 6 months ago. Susana is a Mental Rehabilitation Specialist and works in the Early Intervention program in San Bernardino. Susana previously worked in this same capacity in another clinic for over 4 years before getting the job with Victor. Right away, Susana noticed that things were a little different at Victor, and as it turns out, she wasn't the only one.
"When you're happy with what you're doing you reflect that in every aspect of your life." - Susana Cordero
Susana is the proud mother of a twelve-year-old daughter and fourteen-year-old son. One early morning Susana was drinking coffee when her son came over to her and gave her a big hug saying, "I really like the place you work right now." Susana was surprised, as she puts it, "It feels really good because he's a pre-teenager and he doesn't talk too much about feelings. He told me that he's very happy because he's seen me in a very good place." Victor is a company that cares, not only about the clients we serve, but about our employees and their well-being. We know that what happens at work affects people at home as well.
Susana said that she immediately noticed a difference working at Victor. Everyone was smiling and seemed welcoming. Even in meetings where they had to discuss challenges and tough cases, there was always a positive way to look at a problem. Susana says this positivity shows in the everyday interactions at Victor, "Even answering the phone, everybody is very professional. They give good service. I think that's what we see in our families. People want to work with us. They're open to us. People smile and have hope."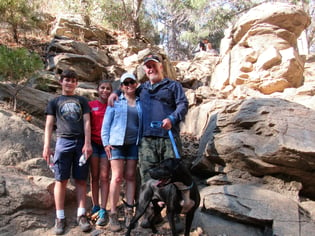 Most of us probably don't think how our feelings about work affect our family at home. When there is stress and tension at work, we can't help but bring some of that home. When we don't feel supported, it makes us uneasy. Children are very perceptive, and very honest. Everything you bring home from work, good or bad, affects them. They notice, even when you don't. If you have kids, try asking them what they think about your work. You might be surprised by the response.
At Victor we have worked very hard to develop a culture of growth and support, for our clients and for our employees. Susana says, "When you're happy with what you're doing you reflect that in every aspect of your life." Working with your kids in a positive and constructive way, helps them build skills and grow into adults with the tools to deal with life's challenges.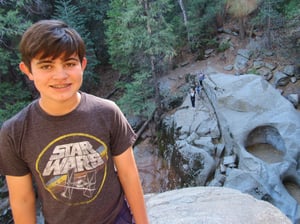 At the end of this year, Susana's son will start high school. She has started asking him "What is your dream? What do you like to do?" He has done very well in school so far and told Susana that he wants to be an engineer. She is helping him figure out how to start working towards that goal.
Since our founding over 47 years ago, Victor has maintained an unwavering commitment to transforming lives by going above and beyond in the delivery of excellent services to the children, families and adults who seek our assistance. This dedication to our purpose is mirrored in the responsibility we have to our staff to assist them in their growth and development as professionals. We work diligently to create a culture which is positive, supportive, and focused on continuous learning.