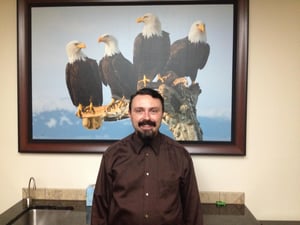 Jon Fournier has been in the mental health industry for about seven years, but prior to that he had aspirations to become an audio production engineer. He worked for several years pursuing that dream and learning the skills and thought it might become his career. But with changing technology and the ease of self-producing, audio engineering became relegated to more of a hobby. Jon changed directions and went back to school to pursue a degree in psychology from Chico State, and then went on to the Wright Institute in Berkeley to complete their program in counseling psychology.
Jon works as a Clinician and has been part of the team at VCSS Chico for about 3 ½ years. Because of a partnership that is in place, Jon's office is actually on the campus of Pleasant Valley High School, where he has the opportunity to work with teens and their families who are facing challenges.
In the summer of 2016 Jon launched a program that brought together his passion for music and audio engineering with his desire to help his clients process their lives and grow more resilient. He had experienced the impact on his own self-esteem as a teenager that came from seeing himself as a recording artist, and he wanted the clients to have that same benefit.
Jon tells it like this: "I decided that I wanted to give teens an opportunity to express themselves creatively in ways that maybe they had not done before, and also along the way teach them about the benefits of music and the joys associated with the recording arts. And, I found that they were more than willing to give it a try."
Every week Jon brings in studio equipment including a compact Korg D3200 32-track recorder that is a standalone unit, a synthesizer and microphones. While the equipment is older, it works really well for teaching his clients audio recording and production skills. Jon also brings in guitars and he and the clients collaborate together on musical projects.
The program was supposed to last for 3 months during the summer, but the clients enjoyed it so much that one wanted to increase it to twice a week and continue it past the summer. Jon's supervisor was supportive so they carried on.
Initially they were recording covers of songs that have been meaningful to the clients, but as things unfolded, something really amazing happened. A client wrote her own lyrics and wanted to have musical accompaniment to those lyrics. The lyrics were deep and expressive about past painful experiences. Once they finished that first original recording, this client challenged another member to write something of the same magnitude. And so, Jon says "it began to morph into this therapeutic process where these clients were sharing their own painful stories via lyrical creations, having an opportunity to take on leadership roles, and directing me to shape and refine, and make additions to the music that they were creating. It's been kind of a multifaceted process, and it involves their creative expression, their exposure and learning, and also just developing skills in the area of musical composition and production."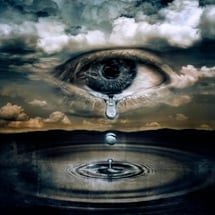 The program has now been in place over a year, and over the past few months the clients worked with Jon to produce their own CD! The CD is a mixture of cover songs as well as their own original songs and anyone who has heard it has been blown away by the talent as well as the authenticity that comes through the music.
Jon would love to work on making the CD available to the public, but for now, there is just a deep satisfaction at having completed such a great collaborative project with his clients. They have successfully recorded an album, and their lives are different because of that.
Here at Victor, we love to celebrate successes. The moments when the lives of clients are truly impacted and changed. We also love to celebrate when our employees find their true passion in working with their clients. Jon's story gives us a chance to celebrate both!


Want to make a positive impact at a job where you have a sense of purpose?
Consider a career at Victor.