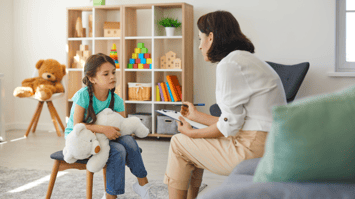 With mental health concerns on the rise, people need access to services. Today we have more avenues available than ever before to you find the help you're seeking. They are available through apps on your phone, appointments can be done via video conferencing, and with awareness continuing to increase more access and opportunities will be developed to meet the access and communication needs our communities are facing.
Having so many available avenues to treatment is great but can also feel overwhelming at times. What kind of treatment do you need? Who do you go to? What if it's your kids that need help or your entire family?
Where do I Find Help?
One of the simpler ways to find help is to speak with a primary care provider, like a family physician, school site counselor, and possibly a religious leader if you go to a church or temple as they can be trained in counseling and can refer you to resources.
Another way is to check with your insurance provider. They should have a list of mental health professionals under your plan. Just go to their website, create an account, and search their database.
Your county or city public health office can also refer you to resources. These resources are sometimes more affordable and accessible. Community mental health centers or even publicly funded offices can offer services at lower rates or even on a sliding scale structure to fit what you can afford.
Depending on what your needs are, support groups are a great and affordable option. They are offered at community centers, churches, and clinics. In these settings you can find community with others who can offer empathy and compassion for what you are experiencing. These are also great places to gain real life wisdom on how to overcome challenges.
What Kind of Doctor do I Need?
Though there are specialties within mental and behavioral health professionals, many of them overlap in who and what they can treat. For example, Clinical Social Workers can treat both individuals and groups as counselors, and provide diagnoses just like many other mental health professionals. However, the settings social workers operate in, organizations like Victor, typically allow them to be connected to greater networks of resources and treatment options than a private practice therapist.
It is easy to mix up or be confused about the title of psychiatrist and psychologist but there are actually a lot of differences between the two. A psychiatrist is a medical doctor with a specialty in the diagnosing and treating of mental and emotional illnesses and, like other medical doctors, they can prescribe medication. There are specific psychiatrists for children and teens as well. A psychologist is a professional with a doctoral degree in psychology and additional training that allows them to make diagnoses and administer both individual and group therapy.
When people commonly talk about seeking mental and behavioral treatment, they will often refer to it as counseling or therapy. Marriage and Family Therapists are the only ones with 'therapist' in the title. They are professionals with a master's degree and additional training in marital and family therapy. They can treat groups and individuals.
On the other hand, there are many different types of counselors. All types of counselors can administer group or individual counseling. The differences are in their education and training.
Licensed Professional Counselor: has a master's degree in psychology or counseling
Mental Health Counselor: has a master's degree and many years of supervised clinical work experience
Certified Alcohol and Drug Abuse Counselor: has specialized training in alcohol and drug abuse
Pastoral Counselor: member of the clergy with a certification and training who can also give diagnoses
How Does Victor Help?
With two organizations, 65 years of operations, and over 1000 dedicated staff, Victor Treatment Centers and Victor Community Support Services continue to deliver services in a variety of specialties in the mental and behavioral health field for children and families.
Victor works through a referral system with counties and schools to provide services to children and their families. We combine experienced mental and behavioral health specialists with an established and robust network of support.
The people who choose to work in this field do it because they want to help others. No matter their title, it takes a lot of education and time to become a mental, emotional, and behavioral professional. Likewise, the only way services can be efficiently administered, and resources adequately provided is by excellent administrative staff support.
By taking care of both the services and the administration side of clinical treatment, we can ensure the best possible care for our clients who we care deeply for. Everyone from those who administer group or individual counseling to our IT and office staff work together to help fulfill our goal of Helping Others Soar. If you are interested in becoming a part of our team, we invite you to look at our current job openings by clicking the link below.