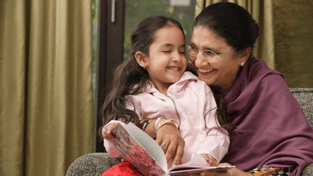 With the holidays drawing near, we are reminded of the value of family time and being able to gather with one another under the same roof. However, life circumstances can sometimes prevent relatives from staying together.
At Victor, we see varying reasons families are moved around or temporarily separated. Our Victor Success Story this month features Sophia, who helped a set of grandparents prepare their home for their two grandchildren whose mother was unable to care for them at the time.
Necessary Separation
Sometimes it becomes necessary for children to leave their parents and go to live with another relative. This can happen when a parent needs to fulfill requirements laid out for them by the court or caring for children becomes too great a responsibility.
These separations can vary in length of time, but for however long, the kids will need to stay with a relative or designated guardian. That's where Victor comes in with our Relative Home Assessment Services:
Resource Family Approval Training
Resource Family Approval Post Approval Training
Home Environment Assessment
Resource Family Approval Applicant Home Environment Corrective Action Plan
Relative Caregiver Emergency Fund
Our Client
To be able to host their grandchildren, the grandparents needed to pass the Resource Family Approval process through the Department of Children and Family Services. RFA combines elements of the current foster parent licensing, relative approval, and approvals for adoption and guardianship processes.
Unfortunately, the grandmother faced some unique challenges concerning the paperwork portion of getting approved. So, Sophia collaborated with her supervisor to find the resources the grandmother needed to complete the requirements.
This was a very long process and the grandmother started feeling hopeless and helpless. She was worried her paperwork wouldn't be submitted in time and didn't want her case to be denied because of it. Her biggest fear was having her grandchildren taken away from her, but she was determined to succeed.
Happy News
Sophia consistently checked in with her and ensured she had what she needed, like helping her with ways to improve her home to make it safer for her grandchildren and following up on paperwork. After three long months, the paperwork went through, the grandmother got fingerprinted, and everything was complete!
Everyone involved felt a huge sense of relief and joy. The process took a lot of time, but in the end, everything was well, and the grandchildren were able to start living with their grandparents.
The services we provide at Victor are many, but they all focus on helping others soar, whether that is mental health, foster care, the justice system or otherwise related. If helping families like Sophia did, or any of these other areas speak to you, we invite you to see what positions we have available and to read our blog for other Victor Success Stories.