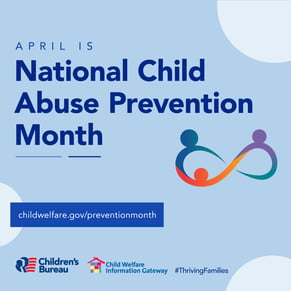 As we observe Child Abuse Prevention Month, it's important to understand that the most common type of child abuse is neglect. Neglect is often not seen as dramatic as physical abuse or sexual abuse, but it can have long-lasting effects on a child's life. When abuse becomes too severe intervention is needed.
This is where we come in. Victor Resource Families and Adoption Agency is committed to providing support and programs to educate, intervene, and prevent child abuse by supporting resource families, children, and biological parents in the hope of reunification. We also offer support to those children who may have experienced trauma because of child abuse.
Preventing child abuse requires a collective effort from individuals, families, communities, and policymakers. We can all play a role in promoting protective factors and preventing child abuse by providing support to families, advocating for policies that prioritize the well-being of children, and educating ourselves and others about the signs and effects of child abuse and neglect. Oprah illustrates the power of supporting both parents and children in the following video.
Current State of Child Abuse
Approximately 1.8 million children received prevention services.
Approximately 58.0% of victims received post-response services because of needs discovered during an investigation or alternative response. These services can include family preservation, family support, or foster care.
Fewer than 25% of confirmed abuse victims were removed from their homes because of an investigation or alternative response.
Presidential Proclamation
The White House has issued a presidential proclamation for National Child Abuse Prevention Month, highlighting the importance of child welfare organizations, protective factors, and community involvement in preventing child abuse.
The proclamation states that "we must prioritize the well-being of our children and work together to protect them from harm, neglect, and abuse." The president recognizes the need for continued efforts to support families, protect children, and provide resources for victims of child abuse.
Prevention is the Key
Child abuse prevention programs' main priority is to empower parents and give them the tools to be good parents and break any generational cycles that may be leading to abuse. By creating nurturing environments in and outside of the home, children can have safe places to go, and their parents have peace knowing they have resources to lean on when life becomes overwhelming.
Protective factors are environmental and societal contributions that decrease risk and help families to function as healthily as possible. The Child Welfare Information Gateway identifies five protective factors that can reduce the risk of child abuse and neglect: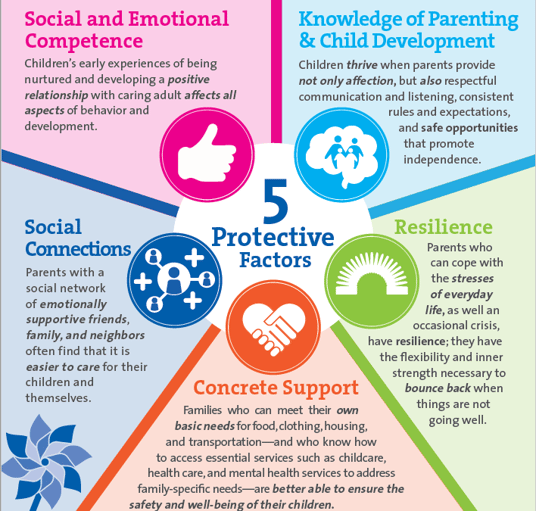 Nurturing and attachment: A child's early experiences of positive nurturing from a parent or caregiver greatly impact their development. Parents who provide affection, respectful communication and listening, and secure boundaries with safe opportunities for independence help to build positive and healthy relationships with their children.
Knowledge of parenting and of child and youth development: Parents who have a good understanding of child development and parenting are more likely to provide a safe and supportive environment for their children. Understanding child development can help parents anticipate and meet their children's needs and create positive learning experiences.
Parental resilience: Parenting is a challenging task, and parents who have the ability to bounce back from difficult situations and cope with stress are better able to provide a stable and nurturing environment for their children. Support from family, friends, and community resources can help parents build resilience and overcome adversity.
Social connections: Social connections are important for both children and parents. When parents have a community of other adults to support them in raising their children, they are better able to handle stress and meet their children's needs. Building strong social connections can also help prevent isolation and support families in times of crisis.
Concrete support: Families who have access to resources and support are better able to meet their children's basic needs and ensure their safety and well-being. These resources can include food assistance, healthcare, housing, and childcare.
How Foster Care Helps
Foster care stands in the gap between a struggling family and a healthy one. Remember, it takes a village to raise a child, and sometimes that village needs to support the parents as well.
We're thankful for our resource families for being a positive and safe place where children can reside while their family receives supportive services, and we work towards reunification. We want families to grow strong because healthy families create healthy communities for children to grow and thrive.
If you are interested in helping break the cycle of child abuse and being a part of the Victor FFA village, please consider becoming a resource family. Check out our free eBook linked below for more information.