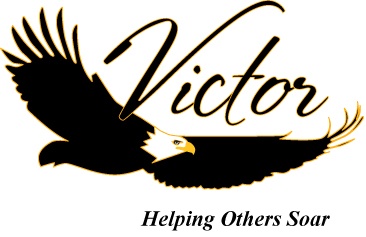 You may have heard some rumors, but we want to make it official.
Rosemary Children's Services is Now
Victor Treatment Centers
HOW WE GOT HERE
Rosemary became affiliated with Victor in 2015 primarily because the leadership of Rosemary were seeing the priorities of state agencies changing and saw the need for additional support to be able to continue to serve children, teens and families. Victor leadership saw Rosemary as an organization with a similar heart and mission, and an incredibly rich history of service in the LA County area. Rather than simply taking over, Victor leadership was committed to honoring the legacy of Rosemary and our long-term partnership with LA County and learning what we do and how we do it in depth before finalizing the acquisition.
We have spent the last few years aligning our mission, clarifying our roles, and readying ourselves for this change. We are ready and excited, but we recognize that the Rosemary name carries 95 years of legacy, so this is not an easy shift.
WHY WE'RE EXCITED
With this integration into Victor Treatment Centers, we find ourselves with opportunities to further expand our services and have greater resources to do the work we love within a larger organization that is committed to the same mission of serving children and their families.
WHAT YOU CAN EXPECT
The biggest concern in a shift like this is the anticipation of a significant change in how an organization works. We want to assure you that the changes you will see are limited to the name. You may realize this already, but in every interaction you have had with Rosemary in the past 24-36 months, you have been experiencing Victor. As we take this final step of integrating Rosemary fully into the Victor name and organization, here is what we want you to understand:
THE ONLY THING CHANGING IS OUR NAME.
WHAT WILL CHANGE?
▶ OUR NAME.
WHAT WILL STAY THE SAME?
▶ OUR MISSION
▶ OUR VALUES
▶ OUR LEADERSHIP
▶ OUR RESPONSIVENESS
▶ OUR SERVICE EXCELLENCE
▶ WHO WE SERVE
▶ THE SERVICES WE OFFER
▶ THE RESOURCES WE PROVIDE
We welcome your questions and look forward to moving into the future with you!